WEB DESIGN SERVICES
Content management systems
Virtual shops and ecommerce
Presentation websites
Online catalogues
Portal systems
& any other dynamic website

MOBILE APPLICATION
IOS & Android
Visual Design
Web Service Entegration
Multilanguage
Push Notifications
Google Maps & Directions
Support & Maintenance

INTERNET MARKETING
Search engine optimisation
Search engine marketing
Internet advertising
Web analysis
Blog marketing
LATEST WORKS
Check our works and you can evaluate us how will offer you serious and professional references...
our working process in 3 steps
We provide affordable Website design, ecommerce, Web based applications, Creative designs and programming with search engine optimization and Internet marketing.

planning & strategy
When you meet your clients you are always polite and courteous and try to impress your clients to enhance your business.

design & develop
That is where we come in with our unique custom Web designs and fresh ideas.

test & deliver
Whatever ideas you have in mind, we can help you put them online.

100% CUSTOMER SATISFACTION
Any suggestions and opinions on the future of you are very precious to us ...

EASY TO USE
To make updates to your website through the dynamic and professional infrastructure is too easy...

BRANDING
Corporate identity is a website that provides the integrity, strengthen your brand image and brand awareness...

PROJECT & RISK MANAGEMENT
Advance before the start of the project team by reviewing all of the problems may arise in the future, prevent surprises you may encounter...

QUALITY WORKS
Let's make the most striking and most enduring means in the long run ads...

MULTILANGUAGE READY
You can use all of languages and extend the website's languages.

HTML5 & CSS3
Built with modern technologies like HTML5 and CSS3.

MODERNITY POLICY
A Web site should keep pace with the needs of today and the trends ...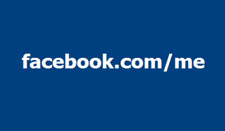 Eğer Facebook'ta henüz bir kullanıcı adı belirlemediyseniz artık zamanı gelmiş olabilir. Çünkü Facebook yayınladığı bir bildiri ile bundan sonra kullanıcı isimleri ile Facebook e-posta servisinde aynı isimlerin kullanılacağını duyurdu. Bu uygulamanın amacı site içerisindeki kullanıcı ismi tutarlığını artırmak.
Bu duyuru yayınlandığı andan itibaren henüz kendilerine özel bir kullanıcı adı belirlememiş olan kullanıcılara konuyla ilgili bir uyarı mesajı iletilmeye başlandı. Önümüzdeki birkaç hafta içerisinde bu geçiş sürecinin tamamlanması hedefleniyor.
Böylece örneğin Facebook.com/gorunum olan kullanıcı adınız aynı zamanda gorunum@facebook.com şeklinde e-posta adresiniz haline gelmiş olacak.
E-posta bugün internet üzerinden iletişimin bir numaralı yöntemi ve Hotmail, Gmail gibi ücretsiz e-posta servisleri de bu hizmeti sunan firmalar için pek çok farklı nedenden dolayı büyük önem taşıyor. Facebook'un da ücretsiz e-posta servisi pazarına girmek için çaba sarf etmesi son derece mantıklı.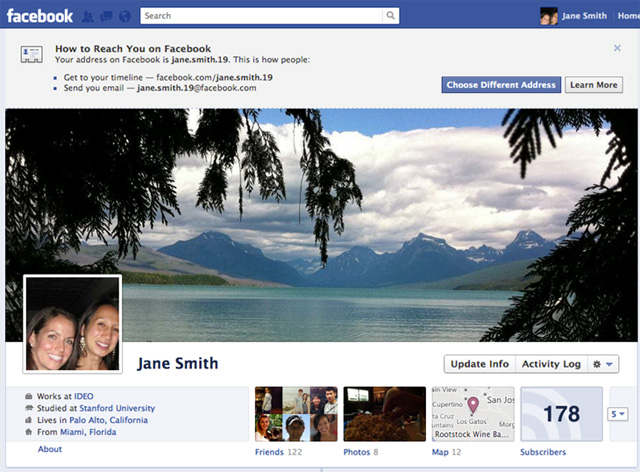 Diğer yandan Facebook'un birincil amacı e-posta kullanımını artırmak değil. Facebook, kendi mesajlaş servisi ve anında mesajlaşma hizmeti ile e-posta yerine çağa daha uygun olduğuna inandığı alternatiflerini ön plana çıkartmak istiyor. Özellikle genç kullanıcıların da iletişim için e-posta yerine Facebook ve Twitter'ı tercih etmesi bunun nedenlerinden biri.
Buna rağmen Facebook'un e-postayı göz ardı etmek gibi bir lüksü yok. Facebook mesajları ve 2010 yılında sunduğu anında mesajlaşma hizmetinin yanı sıra ücretsiz e-posta hizmetini de bir arada sunarak iletişim konusunda sunduğu çeşitliliği ve dolayısıyla avantajını artırmaya çalışması da önemli.
Eğer siz de Facebook e-posta adresinizi tercih ettiğiniz isminizle kullanmak isterseniz ilk yapmanız gereken bu adresi ziyaret ederek Facebook kullanıcı adınızı tanımlamanız…
"
The only way you can be traced is to run

faster

then others
"
Francis Picabia