Web readers may be a difficult bunch, they may take a while to digest information and they may need convincing of every single point you deliver but they are essential. They can become long term, loyal customers, as long as you give them what they want.
Writing for the Internet is a different skill to writing for paper print or paper publications. Website readers digest smaller amounts of information in less time when compared to reading from paper.
This means that website content needs to be very well organised, concise, well formatted, and appealing. Throw in the proper use of search engine keywords, a powerful Call To Action (CTA), your Unique Selling Proposition (USP), and the natural scepticism of web users and it's easy to see why many website owners use professional content writers.
Yeni bir internet projesini planlarken sayfaların taslaklarının çıkartılması, hangi sayfada ne tür işlevler olacağının belirlenmesi projenin hayata geçmesinde önemli noktalardan birisini oluşturur.
Kimileri bunu Photoshop kullanarak  görsel  olarak daha zengin yapmayı seçerken kimileri de kağıt üzerinde çalışmayı (hatta kağıtların içinde kaybolmayı) daha pratik bulur.
Eğer bir ekiple çalışılıyorsa sürekli gidip gelen değiştirilip tekrar üzerinde tartılışan taslaklar zaman kaybına sebep olabilir.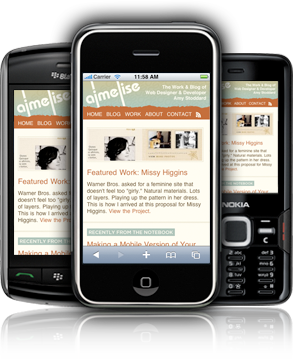 Bizim Web sitelerimiz öyle güzel, böyle fonksiyonel, öyle profesyonel vesaire vesaire..
Ancak, bizim Web siteleri taşınabilir cihazların browserlarında nasıl görünür e hadi bilin bakalım. iPhone un o güzel, dokunmatik kocaman ekranındaki normal safari motorunu saymazsak diğer mobil cihazlarda ekran görüntüleri her zaman skandal olur.
Normal pencerelerin mobil cihazlarin ekranlarında düzgün görüntülenebilmesi için bazı yöntemler var, yok değil. Google optimizer ve WPtouch Wordpress plugini bunlardan ikisi. Her ikisini de denemiş birisi olarak çokta faydalarını görmedim açıkçası.. Neden mi? Çünkü bunlar normal Web sitesini sizin mobil cihazınızın ekranına uygun hale getiriyor kendi kafasına göre, herhangi bir şeyi sil baştan yapmıyor.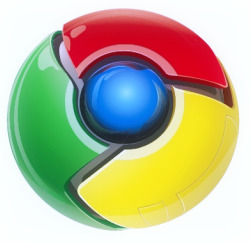 Google bugün yaptığı basın toplantısıyla Temmuz ayında ilk kez duyurusunu yaptığı işletim sistemi Google Chrome OS'i görücüye çıkardı. Özellikle hayatını internette geçiren kullanıcılar için kurgulanmış olan açık kaynaklı işletim sistemi Google Chrome OS, piyasaya resmi olarak 1 yıl sonunda çıkacak olsa da, şimdiden yazılım geliştiriciler için kaynak kodları Chromium OS adıyla paylaşıma açıldı. Google'ın konuyla ilgili resmi açıklamasına buradan ulaşabilirsiniz.
Piyasaya çıkacağı zamana kadar görsel olarak önemli değişikliğe uğrayacağı söylenen işletim sisteminin arayüzlerine yönelik bir demoyu aşağıdaki videodan izleyebilirsiniz.